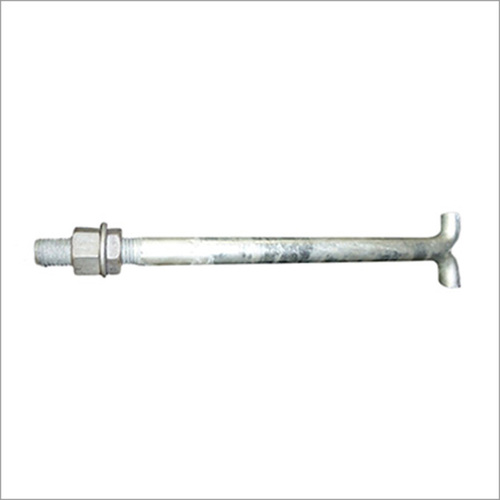 C Type Foundation Bolt
Vikalp Fasteners is a key C Type Foundation Bolt manufacturer & supplier in the industry. Such bolts are suited for various projects including construction, sanitation, electrical, machine installation and signboard attachment works etc. These foundation bolts are known for their reliable, versatile and cost-effective nature. Also, they help in providing the support and resistance to structures. Keeping clients' specifications and application standards in mind, we bring forth the best fit C Type Bolts. They show a right blend of graded alloys, thorough craftsmanship and core manufacturing work. As a result, our bolts are applicable in many industrial applications.

The Foundation Bolts are designed to suit basic to complex formations. They are fast and simple to install, and good for improved / stabilized results. A perfect variety of sizes, materials and finishes is available to meet every need of our customers. Also, the range of C Type Foundation Bolt we offer is great in term of quality standard, price & practicality.